Green Open Homes blog
17 Sep 2015 | Guest blog – Andrew Gage details his experience as a home opener for the SuperHomes & Carbon Coop open day
---
We've opened our home as part of the Carbon Coop open day five times now and it's still exciting to see visitors expressing a genuine interest in what we've achieved, and to hear about their own plans for home energy improvements. The main change this year was a smaller number of visitors to our property, which might be a sign that we need to start thinking about how to extend our reach beyond visitors who are already interested in this type of thing.
Before this year's open day I was able to go on some excellent training organised by the Carbon Coop on retrofitting domestic properties. This gave me a lot more confidence to explain in greater detail the benefits of our improvements and was a really valuable experience.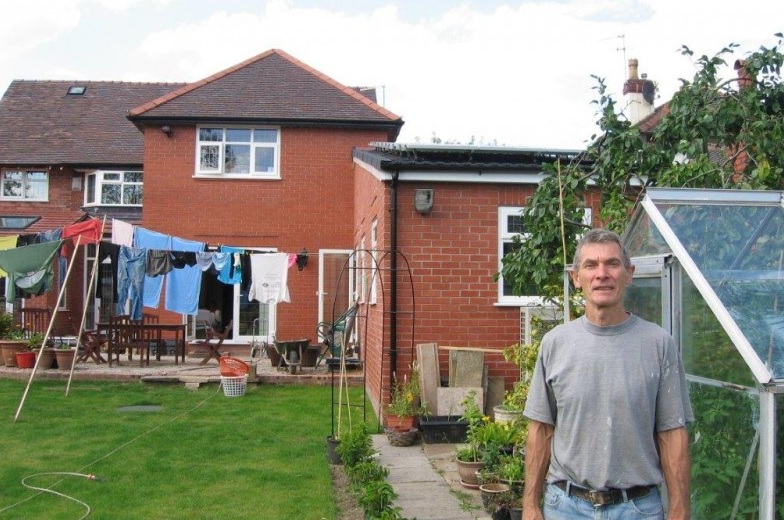 Andrew Gage outside his SuperHome. Solar panels visible on the right hand roof

When I invite people in, I always focus on explaining the importance of insulating first, as this is relevant for everyone, from both a budget perspective and ease of installation. However, we did have one couple who visited who were very restricted on what they could achieve due to planning restrictions. Being able to refer them to the Carbon Coop for further advice is always reassuring as a host.
We are fortunate to have been able to install a couple of renewable energy technologies as well as a rainwater harvesting system. Visitors are always intrigued by our air source heat pump as they aren't common in domestic buildings, but we still get a few questions about our solar panels as well. This year people were very keen to talk about the proposed changes to the Feed in Tariff!
Although I've open my house for many years now, I still feel like my technical knowledge is limited in a few areas, but visitors don't seem to mind this as they often just want to hear about how we got started on our project. One of the responsibilities as a home opener is to act as a trustworthy source of information to help visitors identify valued tradesmen. People always want to know if we're happy with the work that was carried out and if we'd recommend them!
Finally, there's always additional support available from the Carbon Coop, who can provide independent advice to anyone who has questions that we can't answer, and it's great knowing that organisations like this exist. We may have had fewer visitors than usual this year, but being able to demonstrate the environmental and financial benefits of the work that we've put into our house will hopefully inspire others to do the same.
For more information on booking a visit to a SuperHome or on joining the SuperHome network, visit www.superhomes.org.uk.
---
28 Aug 2015 | Guest blog – SuperHomes, part of the Green Open Homes Network, review their 200th home
---
By reducing their home's carbon emissions by 62%, Sue Roberts and Richard Harding of Wallingford have qualified theirs, Glebe House, for SuperHome status. SuperHomes are older houses refurbished by their owners for greater comfort, lower bills and far lower carbon emissions - at least 60% lower! Sue and Richard's beautifully refurbished 1960s property joins as the 200th SuperHome in the ever-growing network of green homes, 60 of which will open to the public this September as part of SuperHome Open Days.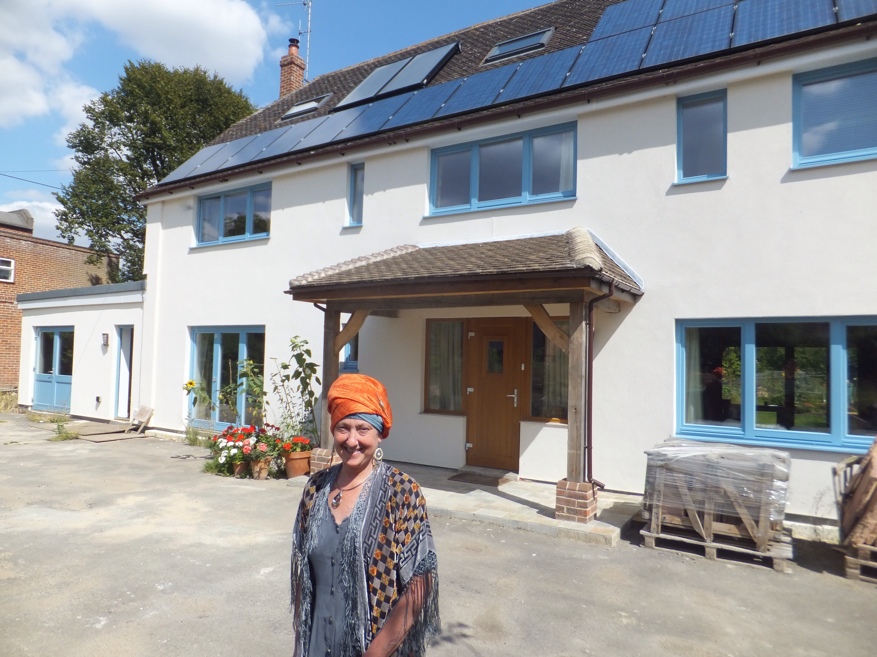 Sue Roberts outside her SuperHome. Photo credit: SuperHomes
SuperHome 200 is kitted out with a variety of green technologies. Loft, roof and external wall insulation work with the triple glazed windows and draught-proofing to create a more airtight, better insulated property that remains warm all through the winter. Mechanical ventilation with heat recovery provides constant fresh air whilst maintaining a stable temperature in every room. Solar PV panels provide clean electricity and solar thermal pre-heats water used for washing. Rainwater is harvested and used for toilets, the washing machine and outside taps, and water saving devices can be found throughout the property.
Sue says: "People have this impression that going green means sacrificing comfort and beautiful architecture; I hope our home shows this not to be true."
Like many other SuperHome owners Sue and Richard have managed to incorporate beautiful design into their renovation. The loft has been transformed into a living space, lit by an array of skylights. The kitchen has also been redesigned to make optimum use of the spacious ground floor. External wall insulation provided an opportunity to change the exterior of the home, and the couple took it: they chose pale cream coloured render (which will never need to be re-painted) and blue window frames which gives the property a contemporary cottage feel. It is hard to believe the house is over 50 years old!
You can join a free tour of Sue and Richard's home on Saturday 12 September when they open as part of SuperHome Open Days. The Open Days showcase eco renovation at its best, and there is lots to choose from as the pioneering owners of over 60 SuperHomes open their doors across the UK. The events are coordinated by the National Energy Foundation and supported by Green Open Homes. Entry is free.
For more information on booking a visit to a SuperHome or on joining the SuperHome network, visit www.superhomes.org.uk.
---


7 Aug 2015 | We're preparing a new section for this website. Content to follow ...
---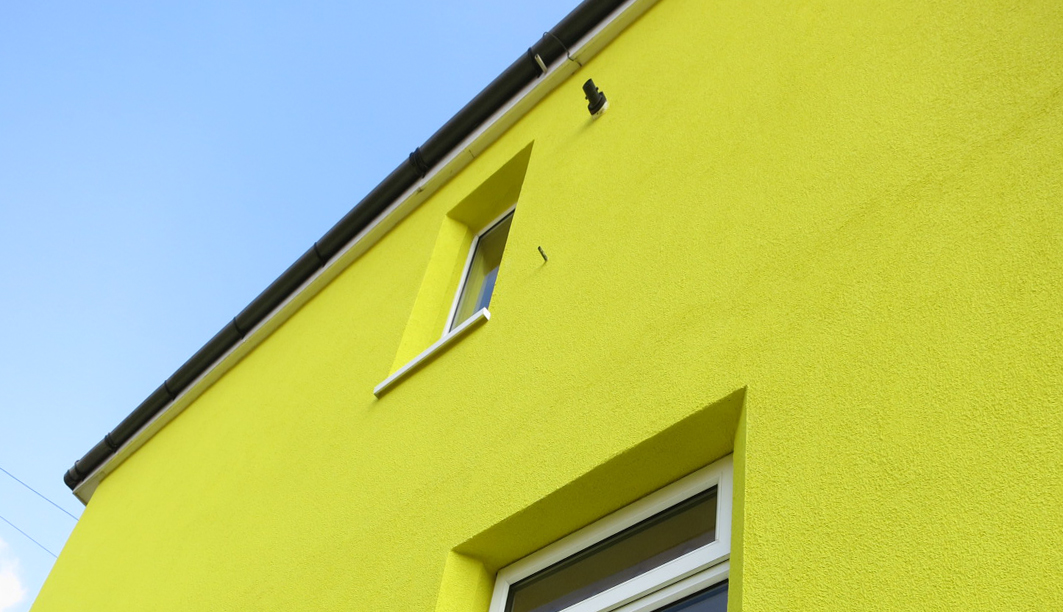 Want to suggest a topic? Drop us a line.
---