Funding and finance
There is currently no specific grant fund available for Green Open Homes events. However, we do have a list of grants and loans for local groups on our website, some of which may be applicable for finding funding for your event. See: www.cse.org.uk/local-energy/funding-your-project
If you want to speak to someone about setting up a Green Open Homes event, email us at [email protected] or give us a call on 0117 934 1400 (this is the switchboard at the Centre for Sustainable Energy, so you'll need to ask to speak to someone about Green Open Homes).
---
In the meantime, check out these resources on securing funding and sponsorship:
Funding your open homes event
Securing sponsorship for Green Open Homes events
---
The Green Open Homes grants (2013-14)
During 2013-14, we awarded grants and expert support to the organisers of new green open homes events. Forty-five grants of £500–£20,000 were made in two rounds of grant-giving.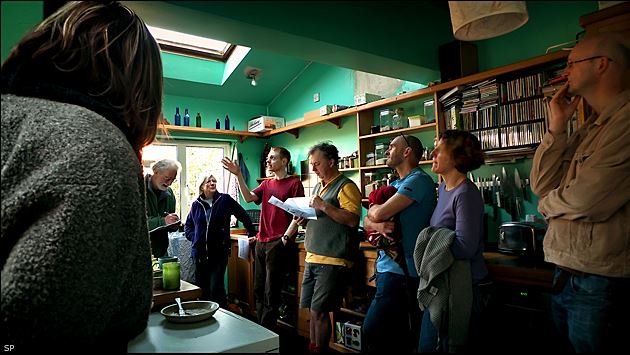 Support for organisers
Are you interested in putting on an event?
We're here to help you every step of the way.
---
Free website with listing pages and mapping
Find out about other green open homes events
Pointers for fundraising 
Comprehensive advice and resources
Get a free micro-site for your event