Marketing and publicity
Whatever you do, don't forget to publicise your event. Roll-up, roll-up!
Resources
Marketing your event
Creating a map for your green open homes event
Image bank:
Copyright free graphics that can be used by not-for-profit groups to help publicise green open homes events. You can use the images on websites, leaflets and any other kind of publicity materials. Feel free to use editing software to add colour and customise them to suit your needs. You can download a zip file of the images in three different formats:
JPG files
EPS files
TIF files
Top ten tips on promoting open home events in rural areas
(Resource provided by h.energy)
Examples of marketing materials:
Example of an open homes event map
(Resource provided by Bristol Green Doors)
Examples of invitations for open homes hosts to hand out
Side 1
Side 2
(Resource provided by Bristol Green Doors)
Postcard invitation
(Resource provided by en-form Colchester)
Blank advertising flyers for printing
Fill in by hand
PDF with editable fields

Examples of advertising flyers
Bristol Green Doors
Oxfordshire Green Open Homes
Examples of promotional posters:
Bristol Green Doors
en-form Colchester Green Open Homes
Oxfordshire Green Open Homes

Example press release
(Resource provided by Lancaster District Green Open Homes)

---
If you want to speak to someone about setting up a Green Open Homes event, get in touch at [email protected].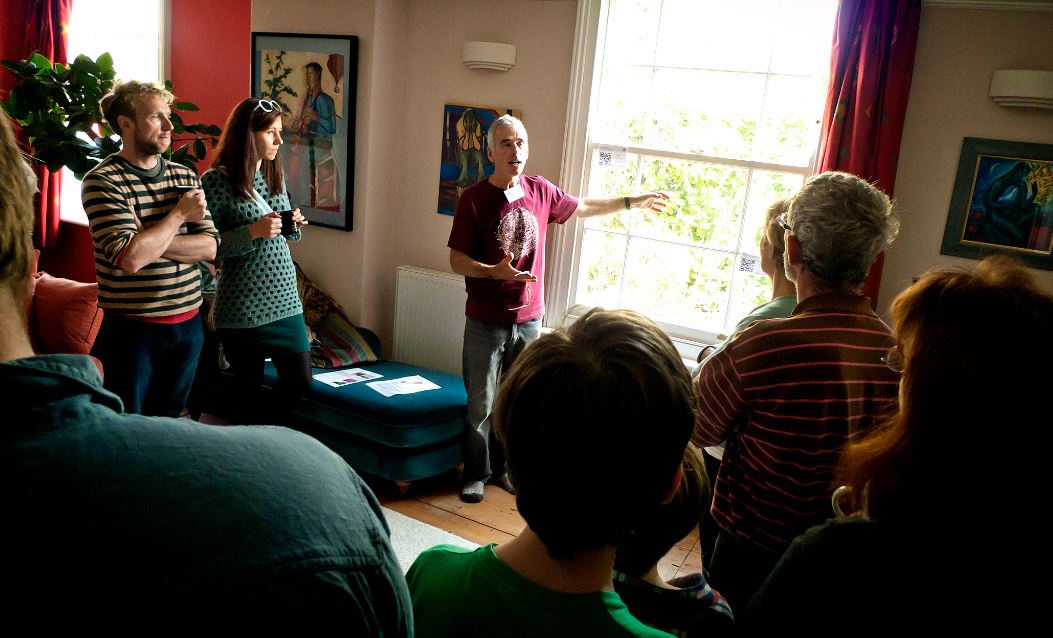 Support for organisers
Are you interested in putting on an event?
We're here to help you every step of the way.
---
Free website with listing pages and mapping
Find out about other green open homes events
Pointers for fundraising 
Comprehensive advice and resources
Get a free micro-site for your event